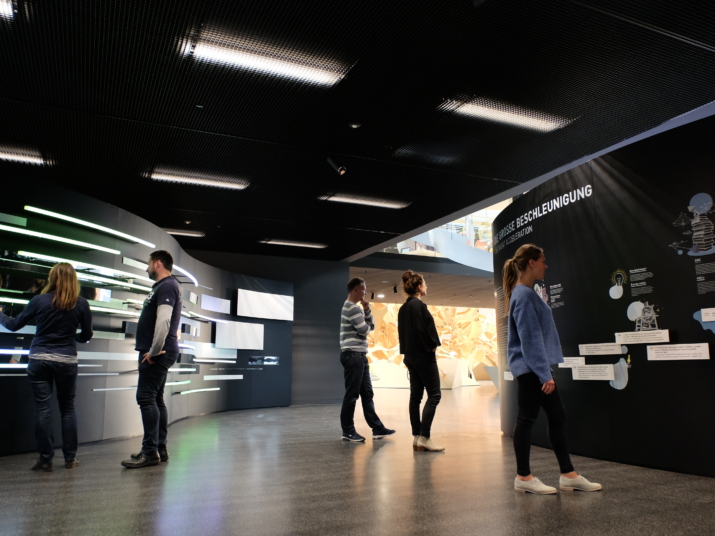 "DISCOVER AND SHAPE THE FUTURE!" FOR GROUPS
The 60-minute tour is aimed at all age groups and invites visitors to immerse themselves in our future topics. Visitors learn about different future concepts and approaches to solutions.
The maximum number of participants is 20 persons. If available, you can register another group for the same time slot. The current number of participants will always be asked again on site.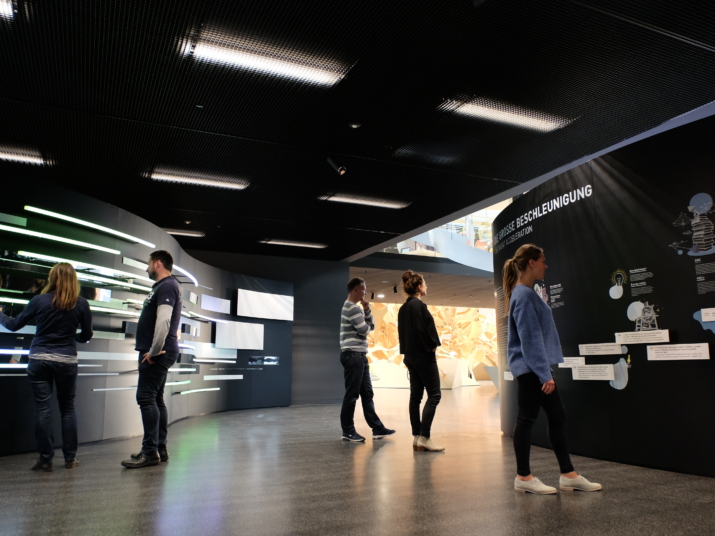 How does booking work?
To register click on your preferred date via the "BOOK TICKETS" field. All available time slots for a guided tour on this day will then be displayed. Remember to select the language for your tour. Then choose the time slot that suits you best!
Please note that due to high demand many dates are already booked and therefore not displayed in the booking calendar!
After sending the booking form you will receive an e-mail with a confirmation request. Please check your e-mail within the next 30 minutes to confirm your booking. Please note that verifying your request is necessary to complete the actual booking process.
+++ Please make sure to book your guided tour at least 14 days in advance! +++