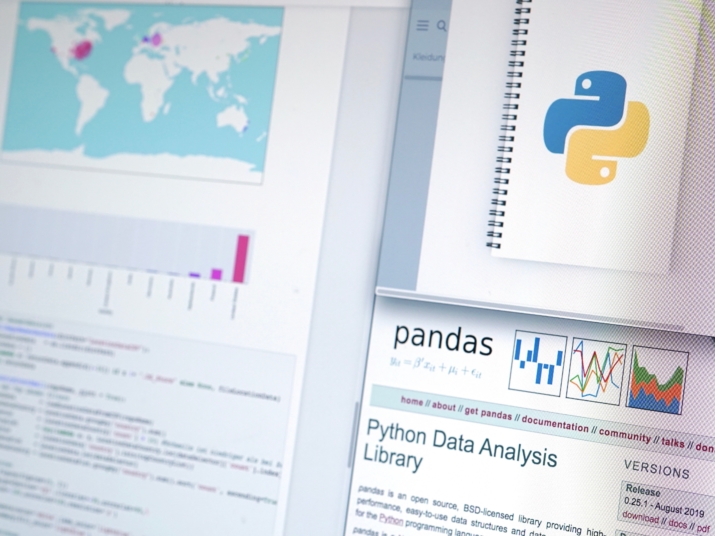 Open Lab Abend
Learn to Code workshop - Python (Intro to Data Science)
Diesem Open Lab Abend widmen wir dem Programmieren und Data Science für Daten aus der Energiewirtschaft. Data Science ist eine Methode zur Extraktion von verwertbaren Kenntnissen aus Daten mittels Programmierung, Mathe / Statistik und betriebswirtschaftlichen Kenntnissen. Python ist die dominierende Programmiersprache im Bereich Data Science, um Daten zu bearbeiten, analysieren, manipulieren sowie für die Anwendung maschinellen Lernens. Während dieses Workshops werden wir die Grundlagen von Python, einer anfängerfreundlichen, objektorientierten Programmiersprache mit umfangreichen Bibliotheken, behandeln. Mittels Schritt-für-Schritt-Anleitung erhaltet ihr einen grundlegenden Überblick über Syntax, Datentypen und das Arbeiten mit Funktionen. Ziel ist es, euch eine Vorstellung davon zu geben, wie das Programmieren funktioniert, und die Angst davor zu beseitigen, die ersten Schritte in der Programmierung zu gehen.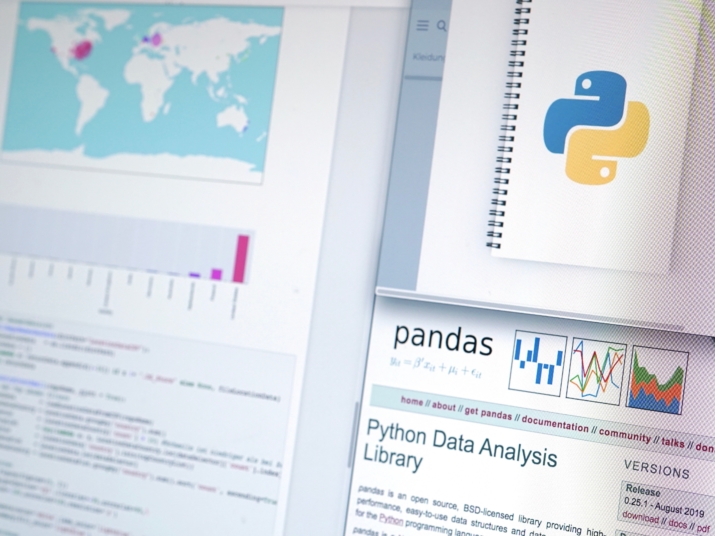 During this workshop we will cover the basics of Python, a beginner friendly object-oriented programming language with an extensive library of open tools allowing you to solve a variety of problems. During step-by-step instructions you will get a basic overview of syntax, data types, and working with functions. The goal is to give you an idea how programming works and remove the fear of taking the first steps in programming.
Schedule
1. What is Python?
2. Why Python now?
3. Use Cases for Python
4. Algorithms
5. Installation and IDE Set-Up
6. Programming Basics – Data types and beyond..
7. Pandas and others Libraries
8. Resources
Who should attend?
You are an absolute beginner in coding and are interested in Python. If you already have some programming experience this is NOT for you. Basic knowledge in Energy Systems, Power Engineering and over all concept of energy transmission, production etc. will be helpful to understand the use case explanation. Preferred but not mandatory.
What should you bring?
You need to bring a laptop.
Mentor
Suryaveer Patnaik is a design architect with a background in Renewable Energy and MBA in Building Sustainability. He is a researcher at Technische Universitaet Berlin as his day job and runs an energy consulting company in his spare time. He is a self taught programmer and writes code for domain specific topics in energy.
Information
Admission: free of charge
Registration: Secure your place
Event language: English
Venue: The workshop will take place in the workshop area of the Futurium Lab.

Accessibility
Future is there for everyone! The Futurium wants to be accessible to all people. If you have special access needs, please let us know and we will try to fulfill them: info@futurium.de. Here you will find all information on accessibility: https://futurium.de/en/barrierefreiheit
Photos
Photos are taken during the event. If you wish not to be shown, please let us know in advance.