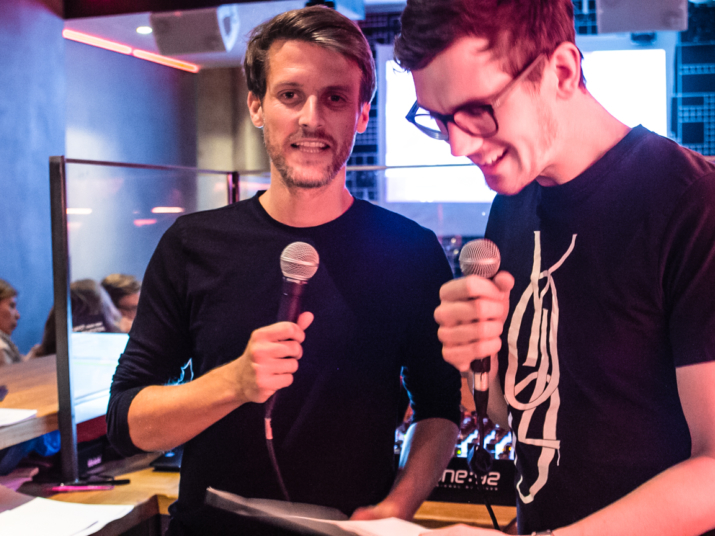 PUB QUIZ: HUMAN AND MACHINE
The second issue of our quiz on questions of the future is devoted entirely to artificial intelligence. But please don't misunderstand us: you'll have to answer the quiz questions all by yourself. So leave Alexa and other aids and appliances at home and rely instead on your own intelligence or that of the other – up to five – team members you're welcome to bring along.
Futurium
Temporarily closed due to the COVID-19 situation.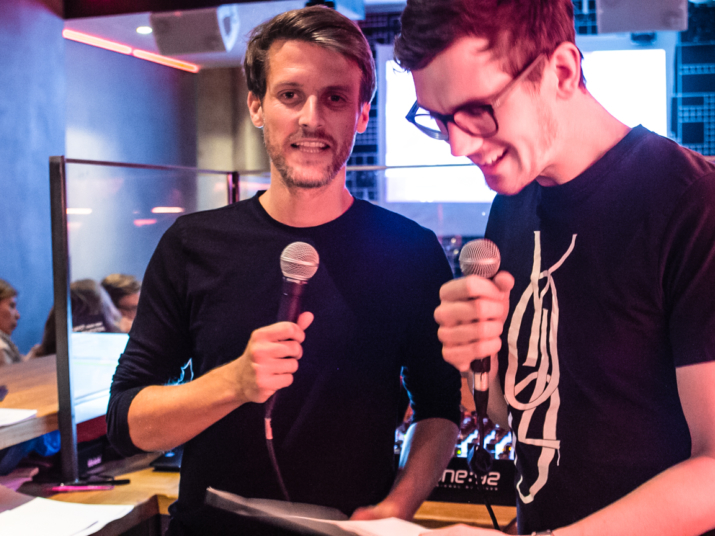 Our quizmasters Tom & Darren will introduce you to the advantages and risks of artificial intelligence and test your knowledge about the relationship between human and machine with questions, and image and sound puzzles. But don't worry.
You won't need a PhD in computer science, nor must you have successfully participated in robot world championships, to excel in our quiz. General knowledge is what is required, along with a little gut instinct here and there, as well as a bit of enthusiastic guesswork. Even technophobes have got a chance; and for those coming without their own team, we'll gladly link you up with the necessary comrades-in-arms.
INFORMATION
Venue: Restaurant at Futurium
Admission is free of charge
Registration not required
Event language: German
ACCESSIBILITY
Futurium is a wheelchair-accessible venue.
The event has a dynamic and lively format. It is aimed at interested participants of all ages.
The future is there for everyone! Futurium wishes to be accessible to everyone. If there are any access-related needs on your part, please let us know and we'll try to find a solution: info@futurium.de. Here you'll find all information about the accessibility of Futurium.
Photos will be taken during the event. If you do not wish to have your pictures published, please let us know in advance.